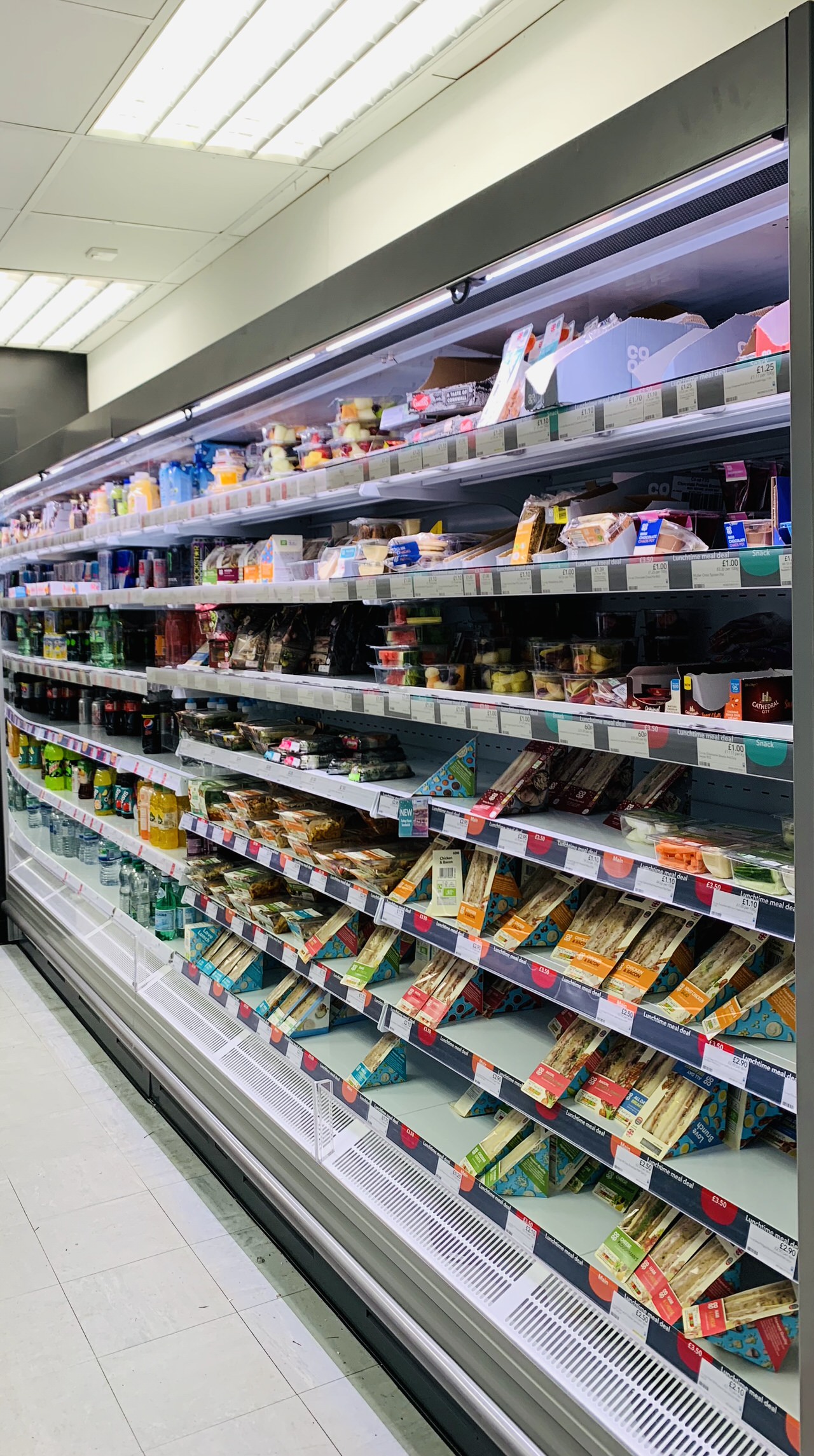 CO₂ for C-store
June 2019
Pure Cold remote products featured: MDD Door Multideck, MDO Open Multideck, Inspiration3 BWS Door Multideck
C02 in Retail
CO2 is a future-proofed, environmentally-friendly engineering solution with proven success across the globe. Boasting a global warming potential (GWP) of 1, CO2 (R744) offers a commonly accepted solution for larger stores from both a capex and operational cost perspective.
Small Footprint Value
Retail's next challenge is in delivering CO2 economically to a convenience store footprint. For Pure Cold, this means looking at CO2 condensing units and small rotary plant selections while ensuring best value and industry leading duty rates. 
Smart Engineering
The Pure Cold MDD door case, designed and evaporator-sized exclusively for door operations has a sub-1kW duty rate for a 3750mm fixture. The Pure Cold MDO open case designed for and utilising shelf edge technology enables a duty rate for an open 3750mm fixture of 4kW.
Optimised Door Design
For a typical 3000sqft c-store operating exclusively with doors or predominantly doors for refrigerated display fixtures, this makes the Pure Cold Case range the case of choice to ensure value for small footprint CO2 engineering solutions. Pure Cold CO2 cases are designed with evaporators rated at 85 Bar Max Working Pressure, enabling a global solution to meet all climatic challenges and ensuring system resilience.
The Pure Cold Remote Case range is a solution designed specifically for the convenience store footprint, ensuring maximum display area and product volume to a small store footprint. The product family is a harmonised display solution enabling seamless runs of frozen food fixtures and open and doored medium temperature cases.